Michael Hawton
Founder & Child Psychologist
Michael Hawton is a registered Australian psychologist, trained teacher, author of Talk Less Listen More™ and Engaging Adolescents™, international speaker, media commentator, and a father of two. With 30 years' experience working with children and families including in his private practice, working with the United Nations in Seychelles, and preparing child welfare reports for the Family Court, Michael is one of Australia's foremost experts in managing difficult behaviours in children, adolescents, and adults.
Hayley Cravigan
Communications & Partnerships Manager
Hayley has over 15 years' experience in strategic communications, strategic brand management, marketing and events. Hayley has worked across government, universities and private sectors managing major change projects and Australia-wide communication teams. Hayley then moved into events trying her hand at managing large scale events as General Manager for a Sydney catering company working on everything from boardroom lunches to large public events of over 5,000 people. More recently, Hayley has been managing luxury weddings and events in the Byron Bay area in her own business, while consulting to luxury brands, venues and clients in Australia and beyond. As a mother of two, Hayley brings to Parentshop a passion for child development, and programs to help the community navigate how to raise the new generation.

Caitlin Kirkpatrick
Business Development Executive
Caitlin started her professional life in the film and television industry in Melbourne and Sydney and for many years worked on some of our favourite old TV shows. She now heads the sales and research team at Parentshop building extensive relationships throughout the community health, early learning and education sectors.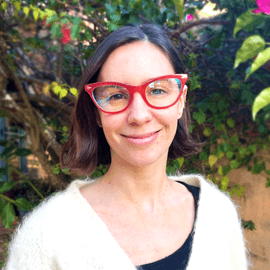 Elle Hart
Learning Coordinator
After retiring from a professional dance career, Elle took over as Artistic Director of Innate Dance Company and choreographed, facilitated, and produced various events and productions for the company for six years. Elle then went on to assist directors in environmental conservation for the Queensland government before joining Parentshop and picking back up her events management skills as Learning Coordinator.
Christel Cherryadi
Multimedia Designer & Digital Marketing Assistant
Christel Cherryadi is an award-winning creative digital designer, providing expertise in brand design, UI/ UX design, 3D animation, digital illustration, social media content creation, and has successfully elevated brand image, digital presence, sales conversion rate through online outreach in Indonesia since 2009 and have been providing digital design support for various industry sector in Singapore, Australia, Spain.
Katie Routson
Executive Assistant
Katie's professional career started in corporate finance, insolvency, and taxation. She started working in the arts industry in 2019, producing a national tour of singing workshops and concerts - including at the Sydney Opera House, working as a voice teacher and performer, and founding a kids singing and drama school that still operates in Southeast Queensland. Katie has recently joined the Parentshop team as an Executive Assistant and is driven by a passion for empowering children and teenagers through better communication, respect and understanding.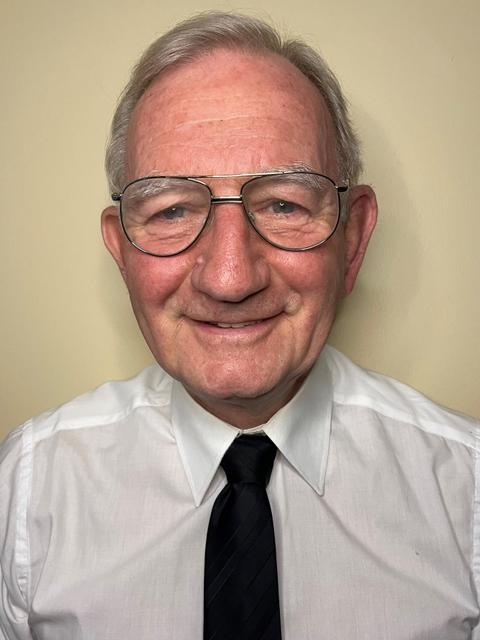 Dr Rob Steventon
Parentshop Consultant
Rob Steventon has been a Primary School Principal for 37 years and specialised in gifted and talented education, inclusion of students with physical disabilities within mainstream education, and consulting in social/emotional learning (SEL) for students, staff, and parents. He has a strong desire to support school leaders who face intense challenges in times of unprecedented expectations.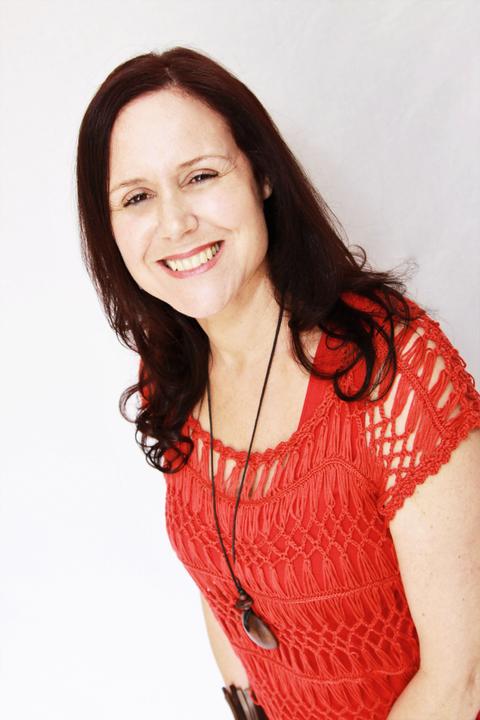 Sally Learey
Parentshop Consultant
Sally Learey is a keynote speaker, author and education consultant. She holds qualifications in teaching, training, positive psychology, coaching and counselling. Sally has 30 years combined experience working across adult training, parent education, primary and secondary teaching and workshop and conference presenting. She has worked with thousands of teachers and school leaders throughout Australia, facilitating evidence-based professional learning and implementing system wide change. Sally is known for her insight and authenticity, her inspirational energy and the impact her presentations have on participants. All her work aligns with Parentshop's vision for 'lifelong behaviour change'. Sally is also the author of 7 children's books and an adult non-fiction personal development book.
Angharad Candlin
Parentshop Consultant
Angharad is a registered psychologist with nearly 30 years experience working with families. She worked in the area of out-of-home care and adoption for 17 years and then moved into the area of parent education. She is the lead author of two internationally recognised and externally evaluated parenting programs; Keeping Kids in Mind for separated parents engaged in chronic conflict and My Kids and Me a parenting program for parents whose children have been removed into statutory care. As well as being a trainer for Parentshop, Angharad is the Practice Manager of Parent Education with CatholicCare Sydney, Adjunct Fellow with Macquarie University's Department of Psychology and an AHPRA Board Authorised Supervisor.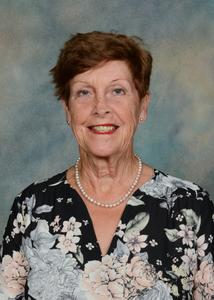 Dr Sharon Parkes
Parentshop Consultant
Dr. Sharon Parkes worked in the NSW education sector for 47 years engaged in a range of teaching and leadership positions. These included Head Teacher; Senior Education Officer (SOE2); Inspector of Schools; Chief Education Officer (CEO)/ Assistant Regional Director- Hunter Region; Principal School Leadership (PSL); Principal Support Officer (PSL) finishing her career as principal of two large comprehensive high schools for a period of 24years. Sharon has worked across all key learning areas (KLAs) in both primary and secondary NSW government schools providing professional learning, mentoring and support for school leaders. As a Life Member of the NSW Secondary Principals' Council (NSWSPC) Sharon lead the Principal Support Reference group for 19 years and was an active member of the NSWSPC Executive for 14 years. During that time, together with another member of the executive, Sharon planned, led, and implemented professional Learning for NSW secondary government school principals. As leader of the NSWSPC Principal Support Reference Group Sharon led the biannual collection of survey data to determine the issues which impact on principal well-being. The data from those surveys was used to keep principal support and well-being on the agenda for both the NSW Department of Education (DoE) and school leaders. With a Bachelor of Arts (BA) major in Psychology and Sociology from Newcastle University Sharon developed a career long interest in psychology and behaviour management which has formed the basis for her enjoyment (since retirement) in delivering professional learning/training for school leaders through the Parentshop 'Tough Conversations for School Leaders' (TCSL) program. Sharon has a Master of Educational Administration (MAdmin) and a Doctor of Education (DoE) from the University of New England (UNE). Since retiring from DoE in July 2019, Sharon has been working as a Project Officer for NSWSPC and has written several professional learning modules (with a focus on principal well-being) for NSWSPC. Sharon is also a member of the Parentshop team delivering (TCSL) training across NSW. Using the NSWSPC research data, Sharon has been invited to deliver workshops at state, national and international conferences. Since 2013 Sharon has been a speaker for the International Confederation of Principals (ICP) in Cairns; Helsinki; South Africa with the last conference in 2019 in Shanghai China. Sharon lives in Newcastle NSW.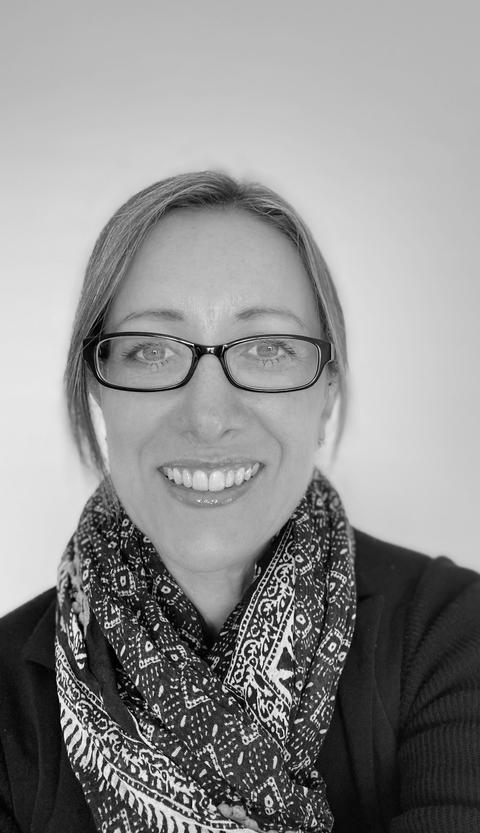 Ruby Otero
Parentshop Consultant
Ruby Otero, CSM, is a registered psychologist with a unique blend of experience in mental health, rehabilitation & injury management, learning & development and organisational psychology. Ruby has worked in a diverse range of government and corporate sectors including aviation, defence, consulting and health. During her service in the Australian Army, Ruby's work was recognised on the 2013 Australia Day Honours List and awarded the Australian Conspicuous Service Medal for commitment and devotion to duty in soldier rehabilitation, welfare and wellbeing. Ruby established her private practice in the Sutherland Shire providing psychology consultations for individuals working through life's many challenges or wanting to develop strategies to thrive and fulfill life goals. Ruby is committed to upholding the highest standards of professional practice and providing evidenced-based interventions when working with clients.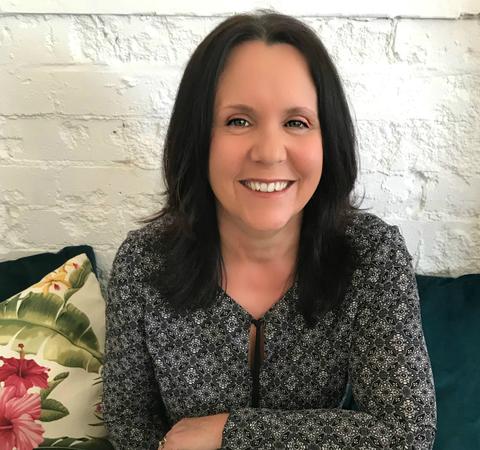 Monique Dickerson
Parentshop Consultant
Monique Dickerson has over 20 years' experience facilitating and developing programs for the community, vocational and corporate sectors. She has a Bachelor of Adult Education (Human Resource Development), a Certificate IV Training and Assessment and a Graduate Certificate in Developmental Trauma. Monique is also a certified EQUIPS (Correctional Services) facilitator of programs for offenders identified at a medium to high risk of re-offending; addressing aggression and domestic family violence (DFV). For over 10 years Monique facilitated Parenting and Child Development programs for the diverse population of Sydney's South West. This experience challenged her to explore and implement innovative face to face and online facilitation techniques to ensure effective engagement of participants with varying and often complicated needs. Since 2010, Monique has led "Train the Trainer" sessions for professionals seeking accreditation for the Keeping Kids In Mind Program (high conflict post-separation) and the award winning; My Kids and Me Program (for parents with children in Out of Home Care). She is currently the Family Safety Worker for a Men's Behaviour Change Program for one of Sydney's largest NGOs. Monique has a strong belief that Trauma and DFV informed professionals, working with vulnerable families can be a catalyst profound positive change.